Trenton Water Works
Lead Service Line Replacement Program
Reduce exposure to lead in drinking water by assisting in the replacement of lead service lines in TWW's service area and complying with Federal and State Lead and Copper Rule requirements.
Find out if you have a lead service line
Learn simple steps to test your water service line material and help TWW determine the type of water service line connected to your home
Did you receive an invitation from TWW to join the program?
Yes, I received the letter
At this time, Trenton Water Works (TWW) is offering to replace your lead service line with a new copper line for a reduced cost. To elect to have your lead service line replaced under this program, click the Register button and follow the instructions to submit your form. TWW is currently accepting registrations up to a total of 2,600 applicants.
No, I haven't received a letter
If you haven't received a notification letter and you know you have a lead service line or galvanized steel service line, please contact us. If you aren't sure what type of water service line you have, follow our Material Verification Guide to check your line material and contact us with the results.
Trenton Water Works is committed to providing its customers with a safe, clean and reliable supply of drinking water. The risks and health effects of lead exposure are well documented, particularly to infants, young children, pregnant women as well as others with serious health conditions or compromised immune systems. Like many other aging cities and water systems, the TWW water distribution system is comprised of older houses and buildings, many of which have lead service lines (LSLs). As water travels through the LSLs, the corrosion of the service lines adds lead into the treated water delivered to those customers. The treated water is otherwise lead free from TWW's source reservoirs and treatment plant, and therefore these existing LSLs and lead solder in copper plumbing are the causes of lead in drinking water delivered to customers.
TWW has updated their inventory of LSLs and determined that there are approximately 19,000 LSLs in the TWW service area. Trenton Water Works serves the City of Trenton, Hamilton Township, Hopewell Township, Lawrence Township and parts of Ewing Township.
TWW owns the portion of the service line from the water main to the curb stop. The portion of the service line from the curb stop to the water meter is owned by the resident. The New Jersey Department of Environmental Protection requires that TWW work to annually replace 7 % of the identified lead services lines in the system until the lead action level is no longer exceeded. TWW plans to replace approximately 2,600 LSLs in the next two years.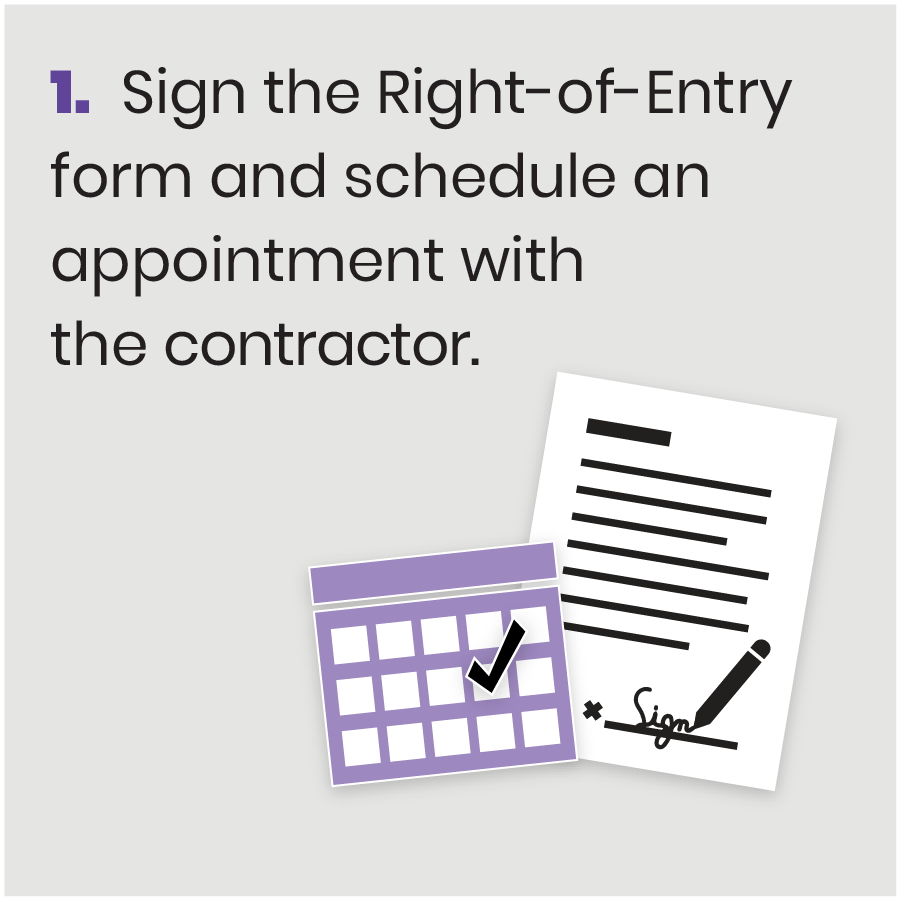 Check our Frequently Asked Questions
Learn more about the program